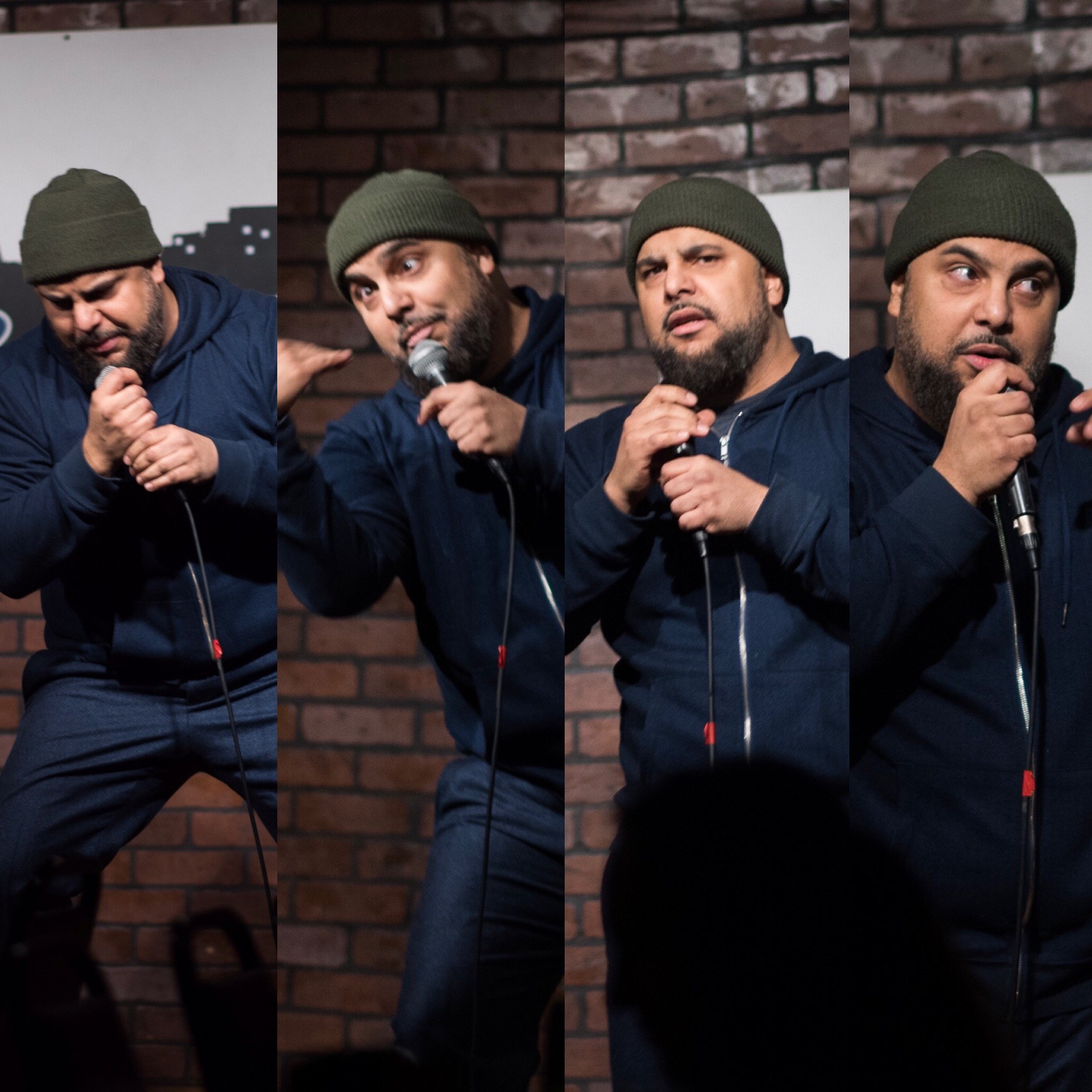 Laz Rivero is a stand-up comedian and actor. Laz has become one of the most buzz worthy new comedians in New York City. He burst onto the scene with his unique and hilarious views on everyday life in a gentrified Brooklyn contrasted with recounts of growing up as a Cuban refugee raised in a cult. Naturally, big laughs ensue...
When not on the road, Laz can be seen regularly at Broadway comedy club, the grizly pear, Dangerfield's and all over NYC, or chasing his toddler around Park Slope in his chancletas.
laz rivero is represented by cesd talent agency nyc.
upcoming shows
OCTOBER
october 1, 2019 the producers club 9pm
October 4, 2019 the grisly pear 8pm
october 5, 2019 the grisly pear 6pm
october 7, 2019 st marks comedy at vspot club 9pm
October 9, 2019 The kraine theater 8:30pm
october 9, 2019 the grisly pear 10pm
october 10, The Pop Inn Chalfont, PA 8pm
october 14, 2019 the slaughtered lamb 8pm
october 14, 2019 st marks comedy club at vspot 9pm
october 15, 2019 broadway comedy club 11pm
0ctober 18, 2019 broadway comedy club 7pm
0ctober 18, 2019 forninos bk bridge park 9pm
october 19, 2019 broadway comedy club 7:45pm
october 21, 2019 the west end lounge 9pm
october 24, 2019 smokes n jokes bushwick 8pm
october 26, 2019 astoria venue tbd 9pm
october 31, 2019 halloween comedy show uptown with glory 8pm
november
november 2, 2019 broadway comedy club 7:45pm
november 8, 2019 freddy's bar 6:30pm
november 30, 2019 brooklyn house of comedy 8pm
flannery's funeral home and catering hall
(with Daniel Ares and Laz Rivero)
THE WORST REAL ESTATE AGENT IN NEW YORK CITY
(WITH LAZ RIVERO, DANIEL ARES AND RON BARBA)
"defending yourself at all times" true story of mickey goldberg and rocky balboa
(WITH DANIEL ARES, ISH GAYNOR AND LAZ RIVERO)